The Red Flags of Recruitment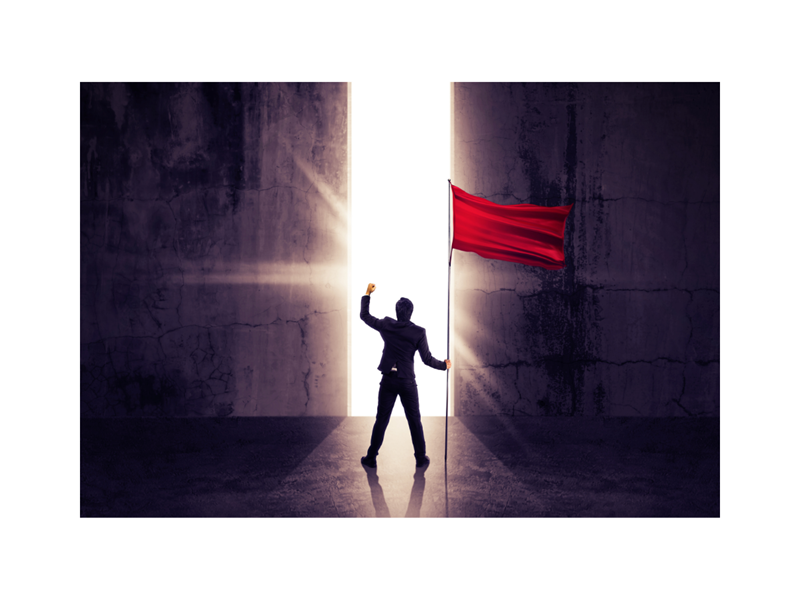 Out of date websites, long and over-complicated application processes and job descriptions littered with spelling mistakes are among the biggest recruitment faux pas that are turning jobseekers away when applying for a new role, according to latest research.
A recent survey conducted among hundreds of UK jobseekers has revealed that many businesses are making easily avoidable mistakes within the recruitment process that prevent them from attracting the right talent.
The biggest recruitment 'red flags' include offering only online interviews, over-complicated application processes, and application forms or job descriptions full of spelling and grammatical errors.
The results from the candidate research, commissioned by recruitment software provider Hireserve, have been released to help organisations improve and adapt their processes. The key findings include:
The Importance of a Strong Online Presence
A strong online presence, including a professional website, active social media channels and up-to-date careers pages, is vital in attracting talented professionals for roles.
In fact, more than 80 percent of jobseekers check an organisation's website before applying for a role, while almost half of jobseekers (45 percent) check an organisation's social media channels when considering whether a business is the right fit for them.
Despite expecting potential employers to have a strong online presence, most candidates (62 percent) still prefer a more human approach to interviews. When possible, within Covid-19 restrictions, the majority of candidates favour face-to-face interviews to interviews conducted online.
Employee Satisfaction is Key
The research also revealed that candidates are likely to research internal company culture and current employee satisfaction rates before considering a role. Almost half of jobseekers (48 percent) read reviews on employee business review websites before starting the application process.
Working for a company that is committed to diversity and inclusion is paramount for most candidates (73 percent). Environmental and eco credentials are also a top priority for 74 percent of jobseekers.
Company benefits are also a key consideration. Almost half of candidates (48 percent) want to work for an organisation offering an enhanced maternity, paternity or shared parental leave policy.
A Flexible Work Environment
Although working from home or teleworking is predicted to become "the new normal", most jobseekers (70 percent) want to either return to the office full or part time once lockdown restrictions have lifted. Almost half would prefer to be offered a mix of working from home and time in the office, while a quarter are keen to return to the office full time.
An Inclusive Application Process
Long and complicated application forms and errors within job descriptions also featured among the 'red flags' deterring potential candidates from applying for roles.
The research revealed that nearly half of candidates (44 percent) will give up on a job application if the process is too long, while over half (53 percent) are put off by a complicated process.
The research also highlights the importance of a well-written job description for attracting the right candidates. The vast majority (72 percent) believe poor spelling and grammar reflects badly on an organisation.
Source:  HRNews.co.uk

Umbraco, the most powerful and flexible CMS I have ever used.

Marc Love, Web Developer
CTA Strip
Call to action
Mauris ante augue, fringilla non accumsan at, imperdiet vel ipsum. Nunc hendrerit, felis nec hendrerit varius, lacus leo euismod mi, a pulvinar sapien libero.